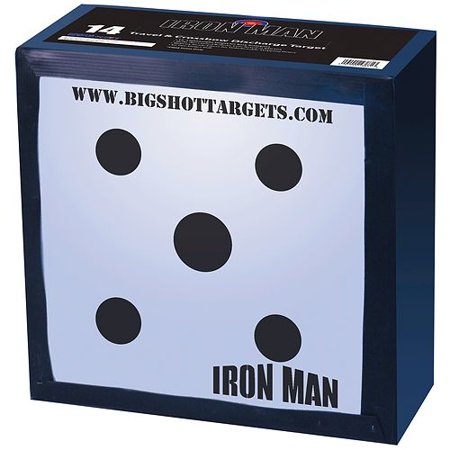 Bigshot Archery Iron Man 14
The first high-end field point target designed for the extreme shooter and customers who want the longest lasting target on the market. IRON MAN Series targets utilize a fortified shell to achieve extreme compression of BIGshot Archery's exclusive military fibers and a best in class multi-directional woven ballistic core. The BIGshot IRON MAN stops even the most extreme compound and crossbow systems. All IRON MAN targets are rated at 450 FPS.

Iron Man 14" X-Bow Target
Extreme Stopping Power
Portable 14″ by 14″
Easy Pull up to 450FPS
Great Price!
---